The Best Car Speakers of 2019
Upgrade the sound quality in your automobile
Best Overall: Clarion SRG6953R
Why Clarion SRG6953R? Best Overall
The Clarion SRG6953R is a five-way coaxial speaker and its configuration combines the properties of both component and coaxial speakers together for superior sound quality. Splitting the sound spectrum into different zones, each of the five drivers helps bring out the best lows, mids and highs without distortion. The Clarion's propylene and mica injection-molded cone and PEI Balanced-Drive tweeters introduce an excellent response that is optimized for digital music sources. The addition of 100-watt power handling all the way up to 600 watts of peak power enables them to work with third-party head units and factory-installed models without compromising audio quality. Clarion's use of strontium magnets allows for a higher magnetic flux density and a thumping bass sound compared to speakers that use ferrite magnets.
0
Best 6×9 Speaker: Alpine SPS 619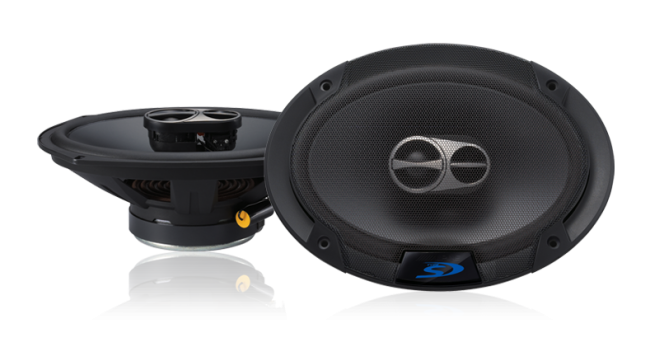 Why Alpine SPS 619? Best 6×9 Speaker
The Alpine SPS-619 speakers have dual swiveling silk dome tweeters that work to deliver crystal-clear sound even at louder volumes, with an available 10 degrees of manual direction adjustment for tweaking audio delivery. Midrange and lows cater to accurate detail in the music with bass tones that aren't overwhelming or underpowered. With continuous power handling of 85 watts and peak power of 260 watts, this 6×9 speaker set can outperform more powerful speakers, thanks to Alpine's efficient design. Made from polypropylene for a durable build and butyl rubber to include natural tones, the SPS 619 speakers can be installed in 10 minutes or less.
0
Best Bass: Kicker 40CS54
Why Kicker 40CS54? Best Bass
If you're seeking a car speaker that provides thumping bass without the need for a subwoofer, the Kicker 40CS54 is the answer. This drop-in, installation-friendly, 5.25-inch speaker pumps out 75 watts of handling power and can quickly jump up to 225 watts of peak power. The polyetherimide balance dome tweeter ensures you're receiving crystal clear audio and four ohms of impedance work to maintain proper power in each speaker. Kicker's embrace of Extended Voice Coil technology all but guarantees that the speakers will continue pushing out an efficient sound that's free of distortion. When it comes to bass, these small speakers punch well above their weight, reproducing a heavy bass sound that's right up there with larger-sized speakers.
0
Best 6.5 Speaker: Polk Audio DB651
Why Polk Audio DB651? Best 6.5 Speaker
Amidst heavy competition in the 6.5-inch speaker space, the Polk Audio DB651 rises above the crowd with smooth and clear audio reproduction. Marine-certified for protection against the elements or a spilled drink, the Polk speakers utilize the brand's Dynamic Balance driver technology that works to give a pure and natural, distortion-free audio experience regardless of the volume level. The speaker is surrounded by butyl rubber, which stands up to extreme temperatures and is easily fitted into a car with stainless steel mounting hardware. The polymer/mica composite, mineral-filled cone also works to reduce distortion and provide a fuller bass response. Supporting its high-power handling capacity is a two-layer Kapton voice coil that allows for using less power while still receiving maximum output.
0
Best Value: JBL GTO609C Premium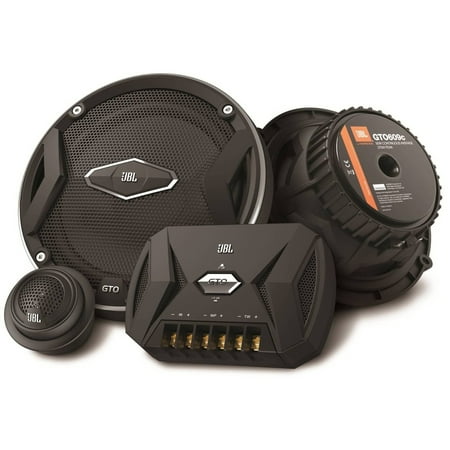 Why JBL GTO609C Premium? Best Value
Made by one of the strongest and most trusted names in the audio industry, JBL, the GTO609C Premium 6.5-inch car speakers find the right parity between affordability and functionality. This comprehensive speaker includes a pair of tweeters with dual level settings for volume, a pair of midrange and a pair of crossovers for booming sound. Capable of handling continuous power up to 90 watts and peak handling up to 270 watts, the GT609C's don't just sound great, they'll last a long time as well. Carbon-injected cones are larger than normal for a 6.5-inch speaker and help produce a consistent audio experience for your genre of choice. Handling high volume with aplomb, the JBL resists distortion across the board and pumps out impressive bass levels and low-frequency sound that feels much like it's coming from a larger and more expensive speaker.
0
Best Component: Infinity Kappa 60.11CS
Why Infinity Kappa 60.11CS? Best Component
Widely regarded as the best 6.5-inch component speaker today, the Infinity Kappa 60.11CS are highly sensitive and don't require a lot of power to drive them. Featuring 90 watts per speaker and a peak of 540 watts per pair, the Infinity will make a night and day difference whether they're running off a factory-installed head unit or aftermarket. The 3/4-inch tweeters push out a high-frequency audio that incorporates nicely with the woofer and with cones made of carbon-injected glass fiber surrounded by rubber. Once installed, the Infinity will fill the air with rich music, well-defined mids and a pleasing level of bass that hits just the right balance without distracting from the audio.
0
Best Coaxial: Kicker DS65
Why Kicker DS65? Best Coaxial
With the right balance of clear sound, treble and midrange performance, the Kicker DS65 is an easy choice for the best two-way coaxial car speaker. Working with polypropylene cones supported by heavy-duty polyester foam and 1/2-inch balanced titanium-dome tweeters, the Kicker can push out high-frequency sound without a hint of distortion. Extended Voice Coil woofer technology aids the Kicker in finding the right balance of bass as the heavy-duty motor structure improves overall performance by leaps and bounds. Composed with an ultra-violet surrounding, the Kicker offers not only a better linear audio response but doubles as a protective measure to help withstand extreme heat. Compatible with a wide range of amplifiers, the installation process for the DS65 is quick enough to be up and running in under 10 minutes.
0
Best Three-Way: Kicker DS693
Why Kicker DS693? Best Three-Way
Hitting the ideal balance between price and performance, the Kicker DS693 6×9 car speakers are great and wallet-friendly replacements for factory-installed speakers. The Kicker's three-way configuration introduces an entirely new level of sound delivery as the tweeters respond precisely to the higher frequencies while the midrange sound comes from the woofer and drivers. With peak power at 280 watts or 560 watts per pair, the output is noteworthy for the price range. For musical output, the DS693's relies on a polypropylene woofer cone, a two-inch polypropylene dome for midrange frequencies and a 1/2-inch dome tweeter for high-range frequencies. Merging with Kicker's Extended Voice Coil technology, the speaker is designed to produce great levels of bass without distortion. Mounting hardware and speaker grilles are included for easy installation and, with a shallow depth, the DS693 should find a good fit in most vehicles.
0