The Best Open-Back / Closed-Back Headphones to Buy
First, what is the difference between open and closed back? Well, closed headphones offer a degree of isolation and some more pointed focus, but they tend to isolate so much that it muffles and reflects back the bass response, inherently muddying up some of the lows. Closed-back headphones are just what they sound like — the back of the ear cups have a solid, or "closed," construction, allowing for superior sound isolation.
Where open-back headphones have perforated plastic encasing the driver, closed-back headphones do a much better job of sealing in your music and sealing out environmental noise. This makes them the best choice for the office, your commute, and anywhere else you want to keep your audio inside your headphones. Open cans will give you a somewhat more natural response, but they won't provide any of the isolation of closed 'phones (for you or people in the same room). You've probably learned that there's a big difference between them and the closed-back design that's much more commonly found. The open-back headphones aren't less common because they're worse though, it's just that they don't do much to shut out external sounds or shut in your music.
But, for that sound transparency, they go a long way toward opening up the soundstage of the music or audio you're listening to. Complex tunes or multi-instrument movie scores will come through that much better through an excellent pair of open-back headphones, with all the different sounds feeling more separated from one another and distinguishable. If you're really into your music and listen to high-quality audio files, CDs, albums, or like to watch Blu-rays and listen through headphones, then a pair of premium open-back headphones are worth picking up.
0
Open-Back Headphones
0
Sennheiser HD660 S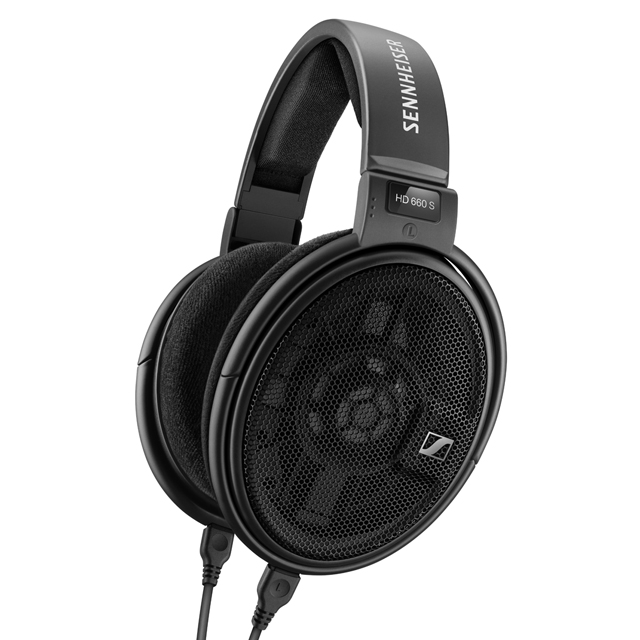 Why Sennheiser HD660 S? Best Overall
The Sennheiser HD660 S headphones are a great offering with a strong balance of design, performance, and value. Make no mistake, these are no cheap headphones, but they won't break the bank like some of the highest end ones can. They feature a simple grille behind the dynamic speaker drivers, letting you clearly see right through to where the magic happens.
Design and Features
These headphones offer a wide frequency response from 10Hz to 41kHz, ensuring solid performance in the spectrum of human hearing and beyond it. With a resistance of 150 Ohms, you'll benefit from using the Sennheiser HD660 S headphones with an amplifier, but some hi-res mobile players may be able to use them without one.
There's also the design to consider. These headphones are built to be comfortable, with soft, thick padding on both the headband and earcups. The ear padding is covered in a gentle velour. The headphone cables are also detachable, so you won't have to worry about a simple damaged cable ruining a pricey gadget.
0
Grado GW100 Wireless
Why Grado GW100? Best Overall
Grado makes a bunch of excellent open-back headphones, and the Grado GW100 ones are a versatile pair offering both wired and wireless performance. With very little competition in the market for open-back wireless headphones, Grado stands out as a nearly one-of-a-kind offering and does so while still providing great audio however you want to listen.
Design and Features
The GW100 offers up a frequency response range of 20Hz to 20kHz, which covers everything you might need to hear. With an impedance of 32 Ohms, your laptops, tablets, and smartphones should have no trouble driving the speaker. And, with support for the Apt-X codec for Bluetooth audio, you can even enjoy decent audio wirelessly.
Though open-back headphones aren't necessarily ideal for wearing on the go, some sound bleeds out of them, so users may enjoy the ability to maintain more awareness of their surroundings while listening. The open-back design can also help keep temperatures inside the earcups from getting too warm, handy when you're on the go in hotter months. And, with a 15-hour battery life for Bluetooth, you can be on the go a fair bit.
0
AKG K702
Why AKG K702? Best Under $200
AKG is a highly revered name in hi-fi audio, and it has a wide range of headphones that can fit just about every use case. Fortunately, that wide range even extends into the low price range, bringing you these AKG K702 open-back headphones. These offer a great balance of impressive audio performance and quality design.
Design and Features
The AKG K702 headphones have a wide frequency response range from 10Hz on the low end to 39.8kHz on the high end. With a resistance of just 62 Ohms, you might want to use a headphone amp, but you can probably get away with using a laptop or mobile devices built-in soundcard without suffering from too quiet of audio.
The K702 headphones feature a stunning, minimalist design. The headphone rest on your head with a suspended leather strap that will evenly distribute the weight of the headphones. The earcups are covered with large, soft earpads for long-lasting comfort. And, since the headphone cable is detachable, you can switch between shorter, longer, and coiled cables as you need.
0
Grado SR80e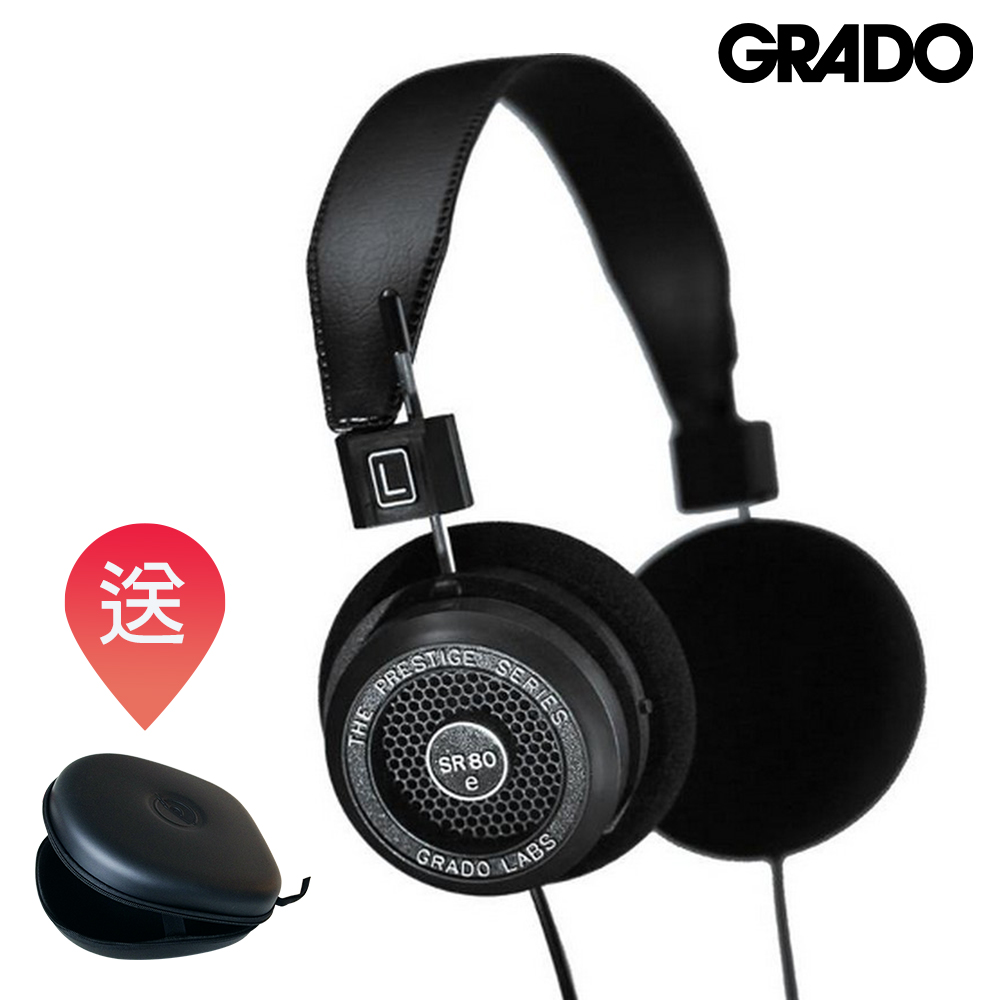 Why Grado SR80e? Best Under $100
The Grado SR80e offers a simple look with a classic aesthetic. The dynamic drivers manage a decently wide frequency response range for the price point, hitting a low of 12Hz and a high of 30kHz. And, thanks to a low 32-Ohm impedance, you can use the SR80e headphones with just about any audio device.
Design and Features
If you're just looking for an affordable pair of open-back headphones to get started on your quest for audiophile euphoria, these are a great pair to get started with. And, thanks to they're wonderfully low price, you may have a bit more money left over to put toward your future upgrade pair if you fall in love with the open-back headphone experience.
0
Monoprice Monolith M1060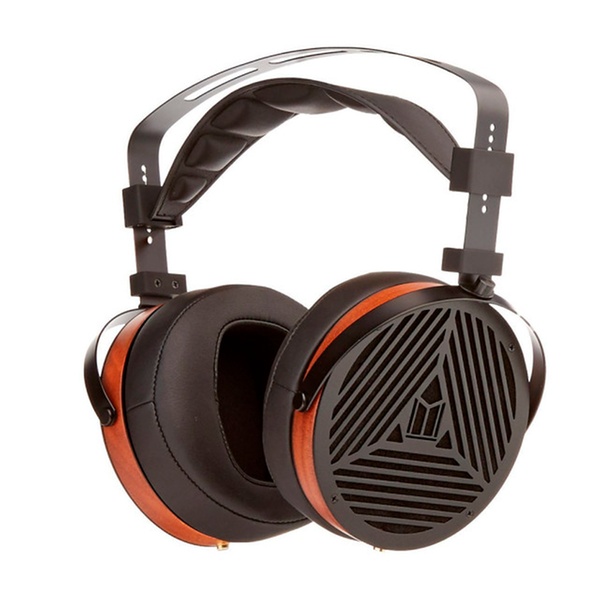 Why Monoprice Monolith M1060? Best Under $300
The Monolith M1060 headphones don't use the typical dynamic drivers found in many headphones. Instead, they use larger planar magnetic drivers measuring 106mm. The result is highly responsive audio across the board. The frequency response is 10Hz to 50kHz and the resistance stays low at just 50 Ohms, so you can power these headphones with whatever you prefer.
Design and Features
Large earpads and a suspended headband will help keep the Monolith M1060 headphones comfortable on your head for long listening sessions. And, a classy combination of black with wood accents make these headphones a nice addition to your decor. If you've got a full $300 to spend on a pair of open-back headphones and you don't need them for gaming, these are absolutely the ones to get.
0
Sennheiser PC373D 7.1 Surround Sound
0
Why Sennheiser PC373D? Best for Gaming
Most people probably wouldn't think to get a pair of open-back headphones for video games, but the same wide soundstage that makes them excellent for music also has its perks in video games. Being able to distinguish between separate sounds when a lot is going on can give you a tactical advantage in video games, and the open-back design can help.
Design and Features
Sennheiser has options for this, and the PC 373D headphones are our top pick. They offer a simple design, with a thick-padded headband and massive earpads that wrapped in velvet. The open design won't just make your audio clearer, but it will also help keep your ears cooler. A noise-canceling boom mic on the side offers clear audio for your teammates, and will automatically mute when raised up.
Powering the audio experience are drivers that offer a frequency response of 15Hz-28kHz with a resistance of 50 Ohms. That's not all though, as an in-line dongle can toggle 7.1-channel Dolby surround sound, offering an even more immersive experience on top of the open-back performance.
0
Beyerdynamic
DT 1990 Pro
Why DT 1990 Pro? Best Premium
Yes, we could have picked out a pair of headphones that cost multiple thousands of dollars to fill this slot, but we've opted instead to go with a pair of headphones that manages to tick off plenty of boxes to qualify as premium while even nailing a price that's not astronomical. The Beyerdynamic DT 1990 Pro manages to be a highly compelling offer with a brilliant yet subtle aesthetic at a price that's not little, but not hard to save up for.
Design and Features
The German-made DT 1990 Pro headphones are built with sturdy materials — no cheap plastics to be found here. The ear pads and headband are replaceable as well, so even if they wear out over time, you won't have to give up these headphones. The package includes both velour and artificial leather ear pads as well as straight and coiled cable, plus a hard case.
Let's not forget the sound. At the heart of the experience are Beyerdynamic's 45mm Tesla drivers, which offer exceptionally high power while keeping sounds across the spectrum clean. The DT 1990 Pro headphones have a wide frequency response range from 5Hz up to 40kHz. With a 250-Ohm resistance, you'll need to pair these headphones with an amp that's up to the task to get the best listening experience. But, if you do, it's sure to sound good.
0
Closed-Back Headphones
0
Sennheiser HD 280 PRO
Why Sennheiser HD 280 PRO? Best Value
Backed by one of the most famous names in the audio world, the Sennheiser HD 280 PRO headphones check all the right boxes. This model is perfect for music studios and is built with professionals in mind. But, with such outstanding low-end sound, clarity at high volumes and deep bass, the affordable HD 280 PRO is an across-the-board winner for all types of users.
Design and Features
The wired design has a 9.8-foot cable connected to a solidly-built headphone that can be folded down for convenient transport. The padded, rotating ear cups surround the entire ear for hours of comfortable listening and block out up to 32 decibels of outside sound for maximum audio immersion. The value even extends beyond the already-modest pricepoint — the cord, padding, earpad, and headband are all replaceable, which provides buyers with a longevity unmatched by similarly-priced rivals.
0
Audio-Technica ATH-M50x
0
Why Audio-Technica ATH-M50x? Best Overall
The Audio-Technica ATH-M50x headphones disprove the notion that you have to pay a premium for quality audio. Composed of rare earth magnets and copper-clad aluminum wire voice coils, the 45mm large-aperture drivers inside each ear cup deliver exemplary sound.
Design and Features
Audio remains clear through a wide range of frequencies, meaning the bass response won't distort even at maximum volume. The 90-degree swiveling earcups provide great sound isolation (even on airplanes) and combined with the padded headband, they're comfortable to wear for hours on end. The headphones also come with three interchangeable cables — long, short and coiled — so you can choose what's best for your audio sessions.
0
LyxPro HAS-10
Why LyxPro HAS-10? Best Budget in Wired / Wireless
Made with music lovers in mind, the LyxPro HAS-10 is proof that superior audio and build quality don't have to come from a traditional headphone manufacturer. These headphones stand out from the budget crowd with a powerful 45mm NdFeB magnet system that delivers superior sound and dynamic response. The result: crystal-clear lows, mids, and highs with a balanced bass level.
Design and Features
A frequency response between 10Hz and 26kHz raises the detail to a point perfect for studio monitoring (which is what the HAS-10 is ultimately designed for). 180-degree rotatable ear cups and a soft leather headband make the LyxPro comfortable for use at home or in the office, too. Constructed with stainless steel arms and weighing only 10.4-ounces, these headphones are an inexpensive investment that will last for years.
0
Audio-Technica ATH-MSR7NC
Why Audio-Technica ATH-MSR7NC? Best Audio
For a pristine, natural-sounding audio experience, headphone buyers should look to the Audio-Technica ATH-MSR7NC. They utilize Audio-Technica's Hi-Res Audio technology, which delivers transducer frequency performance to at last 40kHz. That way, your music — even those in lossless audio file formats — are reproduced at full fidelity.
Design and Features
The ear cups are built with 45mm True Motion drivers, a highly responsive diaphragm and a lightweight voice coil that create a well-balanced listen without excess bass. Whether it's rock, pop, or classical, the MSR7NC is a terrific choice for a varied range of audio output. There are even tiny microphones at the top of each earcup that pick up on ambient noise and create a sound-canceling signal to keep your listening experience completely isolated. With ultra-soft leather earpads and headband, the ATH-MSR7NC's stay firmly in place, and with 360-degrees of swivel, they can be adjusted for the perfect fit.
0
Shure SRH440
Why Shure SRH440? Best Value
Solidly built for years of use, the Shure SRH440 headphones deliver exceptional sound at an affordable price. The SRH440 is calibrated for use with professional audio devices (think DJ mixers and mixing consoles) but it's also more than suitable for your home or office — its balanced midrange, distinct bass response and extended highs all combine to create sound quality well above its price point.
Design and Features
The 40mm neodymium drivers land well across the entire frequency spectrum for a warm tone that sounds great with all kinds of music. Shure pays attention to the practical details too, including a soft leather padded headband, replaceable earpad cushions, a 9.5-foot coiled cable and a carrying bag for easy transit.
0
Oppo PM-3
0
Why Oppo PM-3? Best Splurge
A high-end favorite for audiophiles, the Oppo PM-3 is more expensive for a reason — its performance and workmanship make these headphones well worth the cost. Utilizing revolutionary planar magnetic drivers, the PM-3 delivers optimal audio quality for any genre of music.
Design and Features
The sound is balanced and precise with a distinct midrange, defined lows and highs and just the right touch of bass. And the combination of the drivers and closed-back design reduce ambient noise for full audio immersion. In terms of comfort, the leather-padded headband and earpads add maximum support and keep things lightweight at 11.4 ounces for all-day wear. A standard 3.5mm cable connects to audio devices, and Oppo has thrown in an additional 3.5-foot cable that's smartphone-ready with microphone and volume controls.
0
Sennheiser HD 598 Cs
Why Sennheiser HD 598 Cs? Best Noise Cancelling
For unrivaled noise cancellation, look to the Sennheiser HD 598 Cs. These headphones deliver high-quality sound that won't be disturbed by the outside world.
Design and Features
Sennheiser's Ergonomic Acoustic Refinement (E.A.R.) technology pushes audio directly into your ear, making you feel like you're inside the music, and the over-ear, closed-back design further reduces ambient noise. On the inside, aluminum voice coils reduce distortion almost completely so you get the clearest sound possible. Equipped with both a nine-foot cable attached to a 6.3mm headphone jack and a 3.5-foot cable that uses a 3.5mm jack (plus a microphone and volume control), the HD 598 Cs are compatible with the vast majority of audio devices.
0
Sennheiser Momentum 2.0 Wireless
Why Sennheiser Momentum 2.0? Best Wirless
Representing the best aspects of Sennheiser's extensive headphone lineup, the Momentum 2.0 headphones are the wireless version of an audiophile's dream. The slim-profile Momentum 2.0 has Bluetooth 4.0 technology that is compatible with both Android and iOS devices.
Design and Features
It holds 22 hours of battery life with connection options for up to two devices simultaneously, and the adoption of Near Field Communication technology makes pairing effortless. You can adjust the volume with the buttons on the edge of the left earcup, and during phone calls, the Momentum 2.0 incorporates two built-in microphones to increase voice quality and remove ambient background noise. The Momentum 2.0's leather-covered ear cushions are both comfortable and stylish, and the foldable stainless steel headband makes for convenient storage. Also, there is a special smart device version with 3 buttons remote and mic designed for iOS and Android users.
0
Sony WH-1000XM3
Why Sony WH-1000XM3? Best Style
In the world of closed-back headphones, no pair offers the premium simplicity and style of the Sony WH1000XM3. On top of being pretty, these headphones will blow you away with their sound quality, which comes from embedded 40mm liquid crystal polymer drivers. To take full advantage of that sound quality, you can also turn on the noise cancellation feature. Battery life on these headphones is incredible at 30 hours on a single charge.
Design and Features
While these headphones are stylish and powerful, some might be taken aback at the price, which is more than $300. That said, this is normal pricing for the top end of closed-back headphones with nearly every feature you could ask for. Many users have praised the sound quality of the headphones, as well as Sony's mobile app that pairs with the headphones and lets you customize how your music sounds. Some said these weren't the best headphones for making calls, so if that is important, you may want to shop around a little more before purchasing the WH1000XM3.
0