The Best Smart Speaker Recommended of 2019
Popular virtual assistants are gaining popularity around the world, leading to the gradual emergence of the smart home market.
People are considering smart speakers as the future of home automation. We expect a revolution of human not only to use simple smart home devices (such as Philips Hue bulbs or smart locks), but also to control all the complex items from the refrigerator to the garage door. As long as you order they run automatically.
This may sound a little weird, but with the continuous development of smart voice technology, all of this is getting into reality. Now you can communicate with an increasingly rich IoT device that manages your schedule, records your shopping list, and even learns your personal preferences over time.
0
Apple HomePod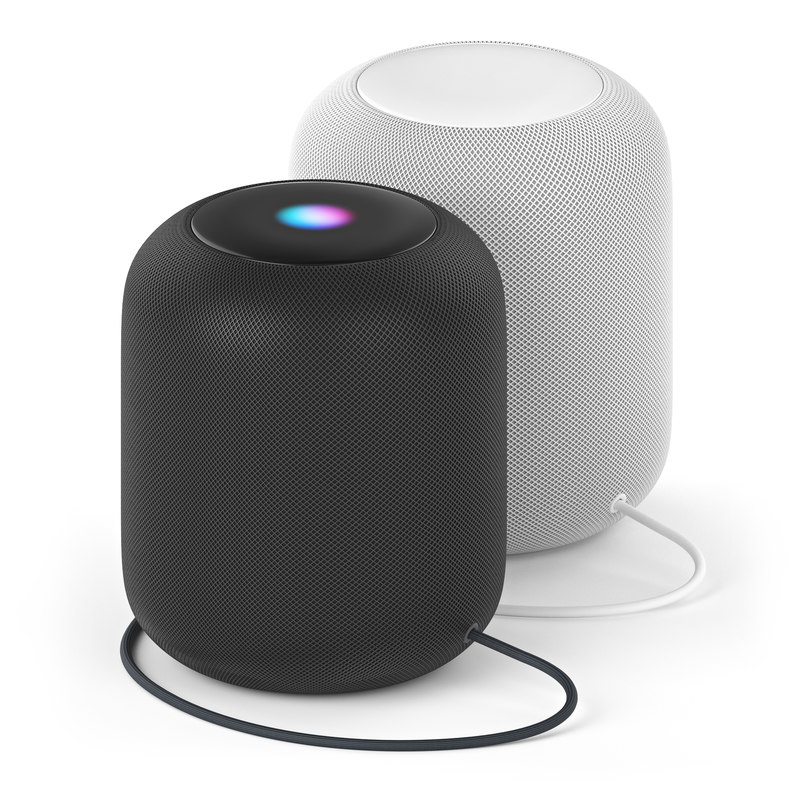 This is the latest product that Apple has introduced in recent years. It is not only an excellent smart speaker device, but also represents the route that the technology giant has been exploring over the past decade, from the iconic iPod to the iPhone in the golden age. Now the current HomePod.
Of course, HomePod takes half of the name from the iPod, but we still have to ask the same question about this device: Is it worth it to pay for the Apple ecosystem?
Why Apple HomePod?
In many ways, HomePod is the latecomer in the smart speaker field, but Apple did not worry too much about it. They take a new look, offer unique advantages, and often compete at more expensive prices and more stylish designs, and so far this strategy is still working well.
So far, this is the easiest to set up smart speaker and one of the most expensive models, but Apple expects to prove the price rationality through excellent Siri and excellent sound quality.
Design and Features
Like AirPods, you just need to put your hand near HomePod, configure Apple Music's preference information, and then fill in your Wi-Fi password, and the setup is complete. But this highlights a key factor in HomePod: you have to have an iPhone or iPad to do this, so if you don't have one of these two devices, there may be no reason to buy HomePod.
The entire installation process is very fast, and you'll be happy to spend up to a minute compared to Amazon Echo or Sonos One's long setup process. HomePod actually determines its position by playing some music and then receiving the return status of the sound. Another fancy design is that when you make a voice command, the top of the speaker turns into a multi-colored siri logo that looks very pleasing.
Performance and Verdict
All you get is a small speaker, covered with a one-year-old network, designed to provide protection while still making a sound. Although there is no decorative embellishment, the appearance does not look so inconspicuous. The only interface of the protection net is located in the section, and the circular anti-disc is located in the state. As mentioned above, this is where the illuminating pulse is, Siri is listening and processing commands, and can also be used to adjust the volume.
Unfortunately, there is no tactile feedback of the button, but since most of the time you use sound to control HomePod, this is not a big deal.
On the hardware side, HomePod is equipped with Apple's A8 chip, which has been used in the iPhone 6 since 2015. This may sound like a lot, but considering that it powers a powerful smartphone, it's more than enough for such a simple smart speaker.
The sound of Apple HomePod is easy to fill the entire room, and all the elements between the tracks are always clear. The bass sinks deep, the sharp notes are good, the electronic music has a lot of clarity, and the bass guitar has a slight reverberation. In fact, the audio quality is very good. Compared to Amazon Echo and Sonos One, Echo sounds the best of the three, Sonos One is closer to HomePod.
There is no Bluetooth function and no audio output port. If you only want to play audio from Apple products, this is not a big problem. However, if you play other streaming Bluetooth music, then it would be better to choose Amazon Echo.
In the future, we would like to thank AirPlay 2 for launching. You can now connect two HomePods together to get stereo sound. Or just add different brands of speakers to deliver the quality.
Although Apple tells the world that this is a music-first product, HomePod is more than just a speaker. You can talk to it and ask a variety of questions. Even if loud music is around you, your voice can be picked up. It seems impossible though.
Siri's ability is not just to respond to your voice, it also controls a wide variety of devices. Apple's ecosystem is called HomeKit and is controlled primarily by the Home APP on the iPhone, iPad or Apple Watch.
Now that you have so many intellectual boxes to choose from, it is probably very subjective to judge which one is best. However, HomePod sounds great and offers some smart voice features. If you already have other products from the Apple family, HomePod will be a great addition to life. However, if your life is more frugal and not fully integrated with Apple's ecosystem, Amazon's Echo product line is even more worthwhile.

0
Amazon Echo 2nd Generation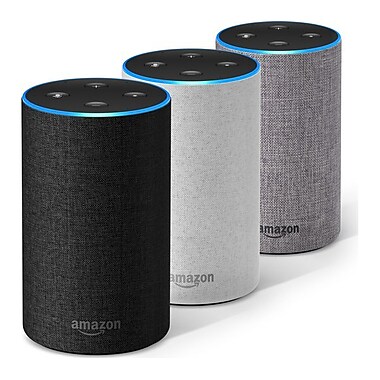 Smart speakers are currently popular, but Amazon Echo is the beginning of a real heat, dating back to 2014.
Of course, in the near future, other technology giants are trying to join the field, Apple HomePod, Google Home, and some other third-party speakers have been fiercely competitive, but the recently updated Amazon Echo is still one step ahead in this game.
In many ways, the latest version of Echo is in the best position for affordable but functional in the smart box and home audio series. Thanks to the Dolby sound dual speakers, its sound sounds much smaller than the Echo Dot, but in terms of price, it is still more suitable than the expensive Echo Plus.
For most everyday needs, we believe Echo's sound quality is enough, but music enthusiasts may be disappointed; it is not ready to replace your hi-fi system. Conversely, if you want to add a wonderful smart device to your home, but don't want to pay too much, Echo is a good entry option.
Since the release of the first release, Amazon has made subtle improvements to the appearance of Echo, and new fabrics and wood finishes may be more suitable for your home décor than brushed aluminum. But to be honest, sometimes it may seem a bit cheesy.
Most third-party Alexa speakers cannot compete with Echo. The price of Kitsound Voice One is higher, but it doesn't sound amazing. On the other hand, most low-cost units are just another Echo Dot in a different coat.
The upgraded Echo is smaller and wider than the predecessor, which is actually a very popular change. Amazon decided to combine Dot's design elements with full-size devices, adjust the volume dial to a pair of buttons, and then add a mute button to make it more ergonomic. Despite this, the button is not the only improvement for Echo, Alexa has undergone several updates, and has acquired new skill lists and routines, as well as improved speech recognition and scene understanding.
If sound quality is your first choice, then Echo may not be comparable to your current audio device, but there is a good solution: you can connect it to a larger speaker or hi-fi speaker. Echo's built-in Bluetooth is used for connectionless, and there is a 3.5 meter audio output jack.
Alexa currently has more than 50,000 skills, each representing a different processing power, which is a bit like a smart speaker app. But if you want Echo to sing, you have to understand this ability and make some changes. Don't worry, the process is very simple.
Echo's sound is very clear, the bass is good, but if you want better sound quality, then Echo Plus will be better. Having the ability to answer calls is a good addition, albeit essentially a home walkie-talkie between Echo devices. Routine business functions are also very popular, and a series of intelligent operations can be brought together and triggered by a single command.
The latest Echo is the most popular product in the Amazon smart speaker series, it's cheaper, more attractive, and Alexa gets even better every month.it is good.
Amazon is facing fierce competition from Google Home, Apple HomePod, and even Sonos One. It's still too early to tell if one of the systems will dominate the smart home market, but all reports show that Amazon Echo exceeds all competition. Even if you don't like the wisdom of the technology, you can still use Echo as a pure Bluetooth music player.
0
Google Home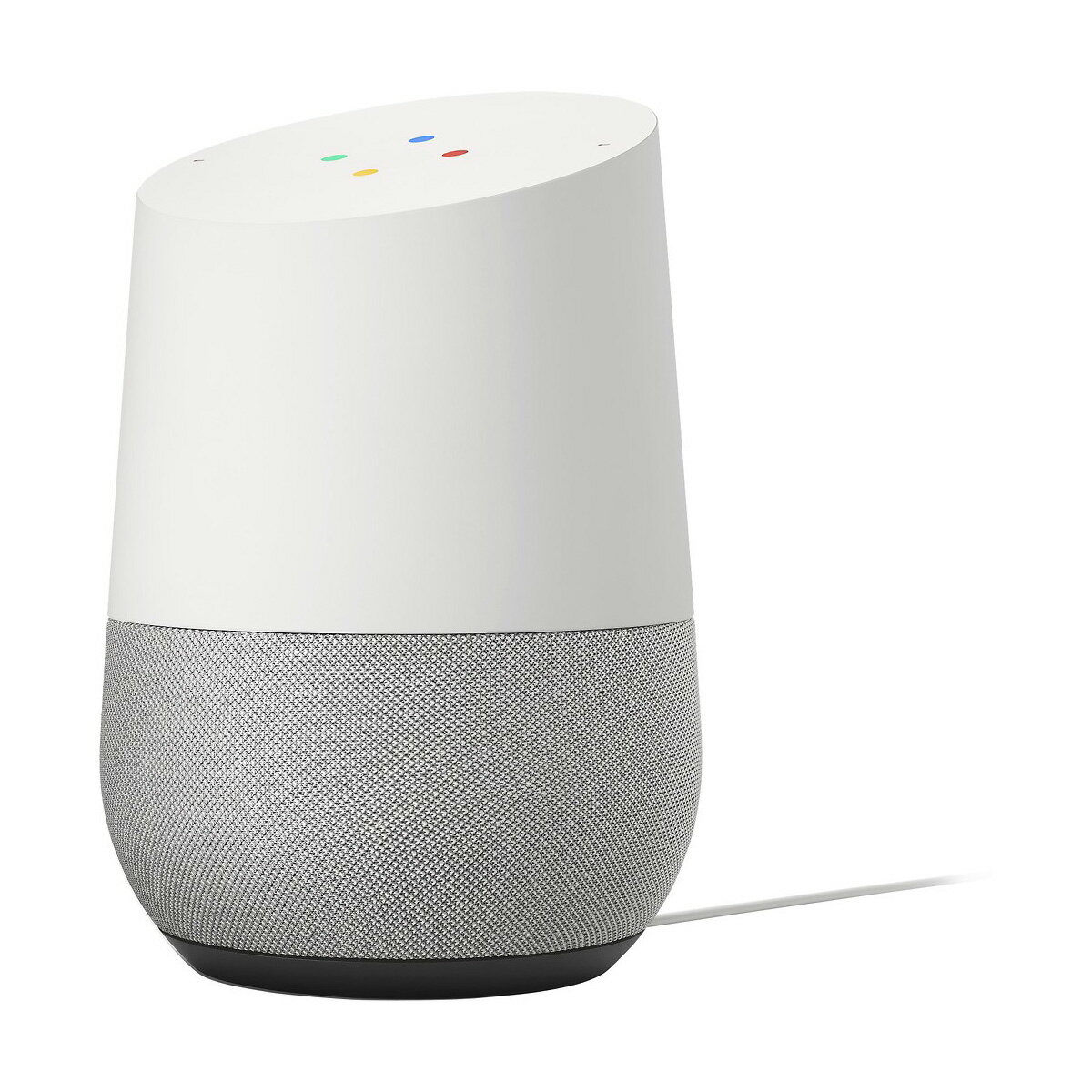 This is Google's intellectual assistant, and the built-in AI voice assistant hopes to make your life easier. For example, it can provide you with a weather forecast, lower the room temperature when you are out, or find your favorite clips and push them onto the Chromecast.
From ticket prices to random facts (such as the weight of a macaw or the cost of a PlayStation 4 Pro), Google Home can tell you almost everything. However, when you ask questions using different words or different moods, you may suddenly get a completely different answer.
Google Home is far from perfect, but as AI voice assistants continue to improve, it will definitely get better over time. According to Google, one of the biggest advantages of this speaker is that it can answer many questions at the same time without having to stop and repeat: Hey Google.
The Assistant now supports Pandora Premium by setting the platform to your default music streaming service and then playing it according to your instructions. There is also a new extension called Pretty Please that is designed to ensure that your child respects the voice assistant and helps to encourage polite conversations between people. Finally, Google Assistant adds new words to make it feel more natural and personal.
The exterior looks like an air freshener, and the simpler description may be a small vase that can vary depending on your location. Each Google Home has a standard grey woven base and rubber sole that can be replaced with different materials or colors.
From a purely aesthetic point of view, Google Home is more attractive than Amazon Echo's all-black cylinder. The color is so abrupt as black and the height is shorter, making it easier to integrate into the surrounding environment. Echo provides physical controls to adjust the volume, as does Google Home, but the hornworm feels less precise and lacks a mute button.
The assistant picks up your voice through the two built-in microphones in the upper half (instead of the five Echo), but often doesn't work, which means you end up having to repeat the question to increase the volume for more attention.
Although the main advantage of Google Assistant is internal speakers and voice skills, it is actually a very powerful audio playback device that can access a variety of mainstream music services: Google Play Music, YouTube Music, Spotify and Pandora, due to built-in Google Cast function, so it can also be used as a Wi-Fi speaker.
Compared to Bluetooth speakers in the same price range (such as Creative Sound Blaster Roar 2 or Razer Leviathan Mini), Google Home's musical forging is so strong that there is almost no separation of the tracks, and the depth is not deep enough. Also small. However, you can connect to other better speakers to compensate for the lack of original sound quality. Google Home can receive and send Google Cast Chang, not only to transfer music from your phone, but also to stream media to any device with Google Cast. .
Google Home now controls the West Thermostat, Philips Hue Bulb and Samsung SmartThings platform, as well as supporting more third-party devices. While further hardware integration is great, one of the biggest problems Google Home faces is that it can't integrate with many of its own services, such as Gmail, Voice, and Docs, which have been their strength for years.
When you buy Google Home and expect it to become a Zhiyuanju Control Center, it's easy to be disappointed. Its understanding of the language is a bit harsh, and the list of supported devices is growing, but it's still a bit frustrating. Perhaps the most disappointing thing is that it doesn't have many of the core services built into Google.
Obviously, the best comparison for Google Home is Amazon Echo, which has the same features and gets music from similar sources. But because Alexa has a huge list of skills, Echo is still the most powerful of both, and Google Home – in the worst case, has been behind development for about six months.
0
Ultimate Ears Megablast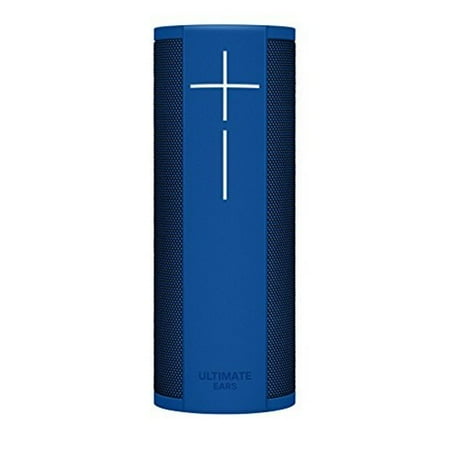 Ultimate Ears is a brand known for its Bluetooth speakers. The latest Megablast introduces Alexa Voice Assistant, which not only has fantastic 360° surround sound, but also offers a smart zone experience like Echo.
In terms of design, Megablast looks very beautiful, and the slender cylindrical shape means not only reliable quality, but also very little space. Even if you fall off the table, you don't have to worry, the superior quality makes it possible to withstand the usual accidental fall.
It is very versatile and is suitable for families with children because it can withstand unavoidable accidental falls. Sturdy consolidation has caused prices to rise and is more expensive than major competitors, which may include some heart costs. It is undeniable that many people do not currently have children, but as a careless young person, you can also benefit from it.
Smart home speakers are generally not black or white, but Ultimate Ears also creates other colors such as yellow, blue, red, green, and soft gemstone tones that make your choices more interesting. Of course, if you don't like the fancy look, the black and white option is still the safest option.
Although it has great potential and many positive factors, Megablast is not perfect. Fortunately, some of the most important issues are not permanent. It's important to note that unlike Echo speakers, it doesn't support popular music streaming services like Apple Music, which is almost limited to Amazon Music and Spotify, but you can still connect to other services via Bluetooth, but you can't use Alexa for voice control.
Perhaps in order to offset this limitation, Ultimate Ears did some remedy: Anyone who buys a smart speaker can get a free Amazon Music service for three months. However, it is very touching that other streaming media are needed. UE is working hard to advance this plan, but there is no exact time frame.
It's hard to call Megablast a replacement for Amazon Echo, because you need to buy a separately sold Power Up base to really reproduce the Echo experience. This base connects to and charges the silver D-ring at the bottom of the speaker, but it does not work with Boom and Megaboom models. Megablast can run for 16 hours. If there is no dock or no music to play, it will automatically enter the electric mode, no matter how you yell, Alexa will take care of it.
Of course, for Bluetooth speakers, the power-saving mode is very useful, it tends to stay with you, but this is not convenient for smart devices. Especially considering the expensive charging base, this does set a big obstacle for potential customers.
In terms of sound quality, Megablast can provide excellent 360° surround sound, and every room we tested is full of sound. Even in the more open outdoor venues, it is comparable to higher-volume devices, not only with loud sound, but also without any distortion in the audio, thanks to two additional tweeters that offer more comprehensive features than previous models. High marrow. Even if the sound is so noisy, you don't have to worry, Alexa can easily pick up your voice request.
To a large extent, Megablast feels like a smart speaker, not a fully intelligent voice assistant. But this is not a bad thing. Ultimate Ears is mainly a speaker brand, and Megablast is excellent, sounds loud, awake, beautiful, and has a stable Bluetooth connection.
If you go out for a walk at night, or join a friend's party, you can carry Megablast Alexa with you just a Wi-Fi connection. This is a portable smart box that can almost compensate for any lack of Echo.
0
Google Home Hub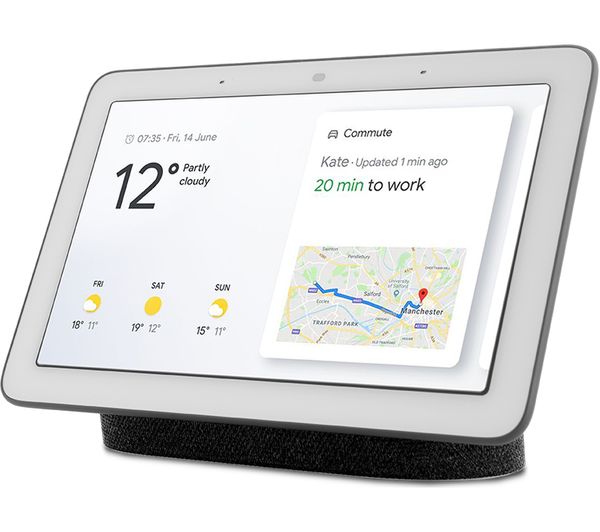 In the past few decades, we have seen some arms races. The conflict between the United States and the Soviet Union is probably the most familiar, but the modern competition between Amazon and Google is equally interesting.
The key to this battle is your family, or rather a smarter family. The two companies are constantly trying to win new support, and their latest attempts: Amazon Echo 2nd Gen and Google Home Hub are just the beginning of the next war.
From appearance to function, the similarities between the two are incredible. Once you change Hey Google to Hey Alexa, even many commands sound the same.
The result is that you may feel that this is a device that you have used before, but it still has some unique new features: for example, from ehw Google amazon to see the updated oogle Photos and Google Home view, show your entire mentality at a glance. All of this is bundled together by Google Assistant, which is smarter than what we see on Google Home Max and Google Home Mini. Combine this ease of use with the power of the speakers themselves, and you'll get it. Less intellectual life ecosystem.
Google Home Hub is not only cheaper than Google Home, but also cheaper than its main competitor, Amazon Echo Show. One of the main reasons is that the Echo Show includes a camera that can be used for instant video flavors with anyone with an Amazon smart box. In order to eliminate privacy issues, Google did not place any cameras here. They wanted Home Hub to enter your bedroom without having to worry about being recorded inappropriate scenes.
A light sensor is designed at the top of the screen to reduce the degree of darkening of the surrounding environment. Google calls light perception the Ambient EQ: not only can you adjust the brightness, but it also changes the color temperature and background of the screen.
If you haven't purchased any of Zhilin's products and prefer to use the Google ecosystem, then Google Home Hub is worth considering. This platform is currently
Can be used with more than 5aee smart devices from 400 companies, including many popular TV manufacturers (such as Sony, LG, Vizio), smart mid-light manufacturers (such as Philips, LIFX, TP-Link), and smart Thermostat manufacturers (such as Ecobee, Honeywell, Lux), these companies and products are just the tip of the iceberg of more brands and models.
In addition to the physical products integrated with Google Assistant, there are a number of running applications and services, such as its own mainstream services such as Google Calendar and Google Play Music, as well as Spotify, HBO Now, Uber, MPR, ESPN, Walmart, Target And other third-party applications.
If you think of Google Home Hub as a competitor to Amazon Echo Show, you'll be happy to find the full YouTube (including YouTube TV) here. Although Echo Show has a tens of thousands of skill lists, Google's quality is greater than the number. In terms of overall intelligence and breadth of knowledge, Amazon is slightly ahead, but from a purely knowledge point of view, Google seems to know more answers to the query, which may not sound important, but for curious children, this will be a very Competitive reference indicators.
The audio quality is not good enough, and the small screen is not suitable for watching videos. To a large extent, this will not be the main way to watch and listen to songs.
Home Hub makes a lot of sense for those who are a little overkill on smart devices. You may not remember the names of all smart monitors, but the Hub can display the location and status of each device very well. This is an important feature that allows you to use the commands in this room to open new financial commands. No need to remember device names such as TP-Link Bulb Sengled BREFS.
Compared to the Amazon Echo Show, although Google Home Hub does not miss a lot of features, the smaller screen means that most movies need to be viewed in the living room. Another controversial design is the lack of a camera, and we certainly appreciate Google's concerns about privacy protection, but some people are disappointed that video chat is not possible.
Fortunately, this is offset by some important features, such as the integration of Google Photos. In addition, even without a larger screen, Home Hub is still a good alternative, especially when you are standing in front of it cooking.
0
Portal from Facebook
Move and talk freely with Smart Camera: With Smart Camera, you don't have to worry about being out of frame. Whether you're moving around the kitchen, prepping dinner or chasing the kids through the living room, Smart Camera adjusts to follow the action. And as more people enter a room, Smart Camera automatically widens to keep everyone in view, so you don't miss a moment.
Private by design: Facebook doesn't listen to, view or keep the contents of your Portal video calls. Calls on Portal are encrypted, so conversations stay between you and those you're calling. You can also completely disable the camera and microphone with a single tap, or block the camera lens with the camera cover provided.
Connect with friends, even if they don't have Portal: Easily call friends and family on Messenger — calls can be made seamlessly to and from smartphones and tablets. And you can bring up to six other people into a group call.
Alexa built-in: Portal has Alexa built-in, so you can ask a question, set a timer, add items to your shopping list, control your smart home or more. Just ask anything you want.
Experience more together: With Portal, story time will never be the same. With music, animation and augmented reality effects, Portal lets you become some of your children's favorite characters as you read along to well-loved stories. And if friends or family also have Portal, you can listen to your favorite music together as if you were in the same room, without delays or feedback.
Stay close with Superframe: When you're not in a call, Portal can display your Facebook photos and videos. You can also see when your closest contacts are available to connect and get birthday reminders.
The display side is in 10.1 inches with 720 HD video resolution, and you can enjoy the high-quality camera for video chatting. Like 1080 HD quality when watching videos or chatting? Then the new 15.6 Inch (Rotates Portrait to Landscape) Portal Plus from Facebook is a nice upgrading choice.
0
Google Home Mini
The exquisite, compact and affordable Home Mini can do things that some of the best Bluetooth speakers can't understand: the built-in Google Assistant can do a lot of things for you: turn on music, dim the lights, or play TV shows, all of this Just need your words.
There must be some subjectivity in judging sound quality, but most people think that Home Mini's performance is quite moderate. Although there is 360° surround sound, the Ultimate Ears Megablast is completely different.
On the other hand, if you already have Google Home, or a box set up with Chromecast Audio, the Home Mini can make the audio sweeter, but it costs extra. If you let other better devices play music, then this is not a problem, but for its part, this small device is not powerful enough.
However, we still highly recommend it. Built-in smart assistants, rich features, and low prices make it easy to stand out from the competition.
It seems to be turning Google Home upside down and then compressing it to a smaller version. The palm-sized Home Mini is covered with a mesh woven material that helps identify your hornworm touch operation. Clicking on the top will perform a pause or play, and a long press will also call the Assistant, but this feature has been permanently disabled due to privacy issues. In addition, placing your finger on the left side of the left side will lower/boost the volume, and the Home Mini will light up the top four EDs whenever you navigate through the language or hornworm touch.
The lower half is matt plastic with a micro USB port on the back (like the Amazon Echo Dot, which does not contain a battery), and a microphone switch that turns off active listening.
The Google Home Mini is the most affordable Google box, and the good news is that its speech recognition is not affected by size and price, it picks up your voice accurately, both at the front and at a distance.
The list continues to grow in terms of content supported by the Home Mini. You can make free calls in the US and UK, play music through various music apps (Pandora, Spotify, YouTube Music, iHeartRadio, etc.) and send requests to extract YouTube videos to your Chromecast. In addition, Home Mini is also a smart home center that integrates IoT devices such as TP-Link Bulb, Philips Hue, and Memo Light Switch.
Once you've set up your Home Mini and your smartphone, you can start listening. Either let the speakers play the music aloud separately, or click the cast button near the section to push the audio on the phone directly to the Home Mini. Among the many devices that support Cast, Google's speakers perform best.
Similar to Amazon Echo Dot, Google is trying to get Home Mini into as many families as possible. If you are looking for a cheap smart speaker, then it will be suitable for the most adults. But remember, it's best to think of it as a complement to the family center, not a major control.
0
Amazon Echo Show 2nd Generation
Originally launched in 2017, Amazon Echo Show redefines Amazon Echo and designs another possible external strip that has now been replaced by the second edition.
When considering taking one (or four) Amazon Echo home, you now have more choices than ever before. Although the audio-only Echo device is a pioneer in the smart home market, many people are skeptical about Show and Spot when they first launched, but Amazon continues to release another improved Echo Show, which proves more people. Have the need for enhanced visual effects.
With Echo Shoud providing audio and visual feedback, it now offers a richer and more intelligent experience: more detailed weather reports, better cooking tutorials, easy-to-use video calls, and of course your Amazon Prime movie at your fingertips.
If you still need convincing evidence, it seems like a good idea to add screens to your smart speakers. Echo Show has started this trend, Google is taking action, and even Facebook has put it on the agenda.
Unlike the cylindrical Amazon Echo, the Echo Show is suitable for almost any home environment, with a subtle black frame that blends into the corners of the kitchen, living room or bedroom without overly attracting your attention.
The 10-inch touch screen seems to be related to the Chit, but for devices designed on the desktop, this size is really small, especially if you like to watch 65 inches.
Play games on your TV or on a 32-inch monitor. The size of the screen may prevent you from watching the full movie on the Echo Show, but it is enough for you to view other relevant information.
The speaker has been significantly upgraded compared to the version, although it sometimes sounds thin and harsh, but it is enough for everyday use. The magic of Echo Show is far
A field microphone array that separates your voice from loud music. It is undeniable that your orders are still occasionally misunderstood, but the microphone array is rarely mistaken. This technology is still Amazon's real secret weapon.
One of the main features of Echo Show is its ability to make video calls to other Show, Spot, or contacts with Alexa APP. The volume of voice and video is very good, the interface is also very intuitive, we think it is a strong competitor of existing video call solutions such as FaceTime and skype, but the current work is limited.
Amazon has been busy upgrading its paid Prime Music service so that it (at least on the number of songs) is equal to competitors such as Spotify and Apple usic. It also offers some nice improvements and now works well with Echo Show. One of them is the ability to display lyrics on the screen, not only to display the album or song you are listening to, but also to guide you to the full use of the screen.
Alexa has grown very winter in the past few years, and while Google Assistant and siri are struggling to catch up, Alexa is still getting stronger and stronger, and is at the heart of the Amazon Echo Show. Another important update to the Echo Show is Tap to Alexa, which was developed specifically for the hearing impaired. It puts common Alexa commands on the home screen and introduces a virtual keyboard that allows the user to manually enter commands.
Amazon Echo Show is a well-known family assistant, the addition of screens is unique and helps to differentiate it from competitors. Although the display is not enough, it is at least a good attempt.
Like the previous Echo, the Echo Show is more of an interesting accessory than a necessity like Echo or Echo Dot. But in general, Show is a significant improvement on the original and it is worth finding a place on the kitchen counter.
0
Sonos One (Gen1) / (Gen 2)
When Amazon first released Amazon Echo, people put forward two major criticisms of the device that started the family voice assistant revolution: the first one was Alexa-centric, as a brand new service, the initial function was very limited, and finally found The freshness is greater than the actual use; the second is the sound quality, the original Echo can not provide better sound, and is obviously lacking in the low frequency field.
After years of continuous improvement, Amazon has added countless features to its ecosystem, and has made a lot of progress on the first point. Now Sonos makes up for the second deficiency with its first smart speaker that supports Alexa.
Although Sonos did a great job in Alexa's debut, there is still a lot of work to do. At the top is a sensitive hornworm control surface, and the buttons on Bonos Play: 1 are more stylish. This is a series of often simple controls, but like other Sonos speakers, you will spend most of your time controlling it via your mobile app.
To improve voice control, Sonos has six built-in microphones to pick up your voice at all times. There is also a power indicator and a small LED on the top of the speaker to let you know when Alexa is listening.
Because of the combination of Amazon and Sonos services, Sonos One is more complicated to set up than normal Echo, but you don't have to worry too much. This process involves installing the Sonos and Alexa apps, you need to log in to both your Sonos and Amazon accounts, and configure other music streaming services.
Since this is a Sonos speaker, the superior sound quality should not surprise you. Although it doesn't offer a pair of stereo speakers, it does a good job in terms of size and price, and it's enough for more Sonos speakers to further enhance the sound.
With the addition of Spotify Music Services, Sonos One is now an impressive multi-room speaker and is supported by the equally outstanding Sonos APP, an application that has been continuously improved and evolved over the years. Integrates all major music streaming services.
But this is not all, Sonos announced that in addition to Alexa, Google Assistant will be added. More information on how it works is currently rare, but it will bring many benefits, including allowing you to sync Sonos One with any other Chromecast audio device.
It feels like Sonos One may end up being the perfect Alexa speaker. Basically, it's because its sound quality is a lot higher than Amazon's current Echo series, and it can be combined with other Sonos devices.
With additional support from Google Assistant and Alexa releasing new versions in the next few years, Sonos One will only get better over time.
0
Amazon Echo Dot 3rd Generation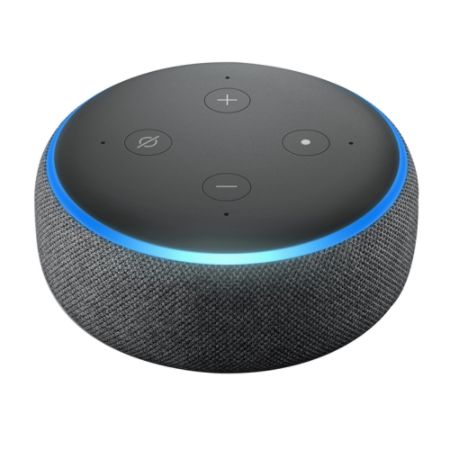 Over the years, Amazon has been committed to being the ultimate control company for smart homes, and for this reason they have developed a range of smart boxes to fit your every room. For example, the Echo Spot at the bedside is used to replace the alarm clock; the Echo Show is located in the kitchen, replacing your recipes and auxiliary TV.
There is also the Amazon Fire TV Cube, which brings Alexa to the shelf of the TV, and finally the new Echo Auto brings Alexa into your array for roadside assistance.
Despite so many rich options, only one is for one room, Amazon Echo Dot, the best-selling box of intellectuals ever.
You might think that Echo Dot has been redesigned several times, and the previous version may have some problems or not fully met the expectations. But in fact, this is not true, all the old models are still very good, and Dot is getting better and better every time.
Like the previous models, the latest Echo Dot is affordable, can be used to make calls almost anywhere, with some commands to control the smart home and integrate with the world's top music streaming services. Although the size is small, it is big!
However, despite so many iterations, Echo Dot still lacks the necessities of a 3.5mm audio cable.
We think the latest Amazon Echo Dot is the best version at the moment, but if you already have a complete home smart speaker, is it worth upgrading? The short answer is: it is not worth it.
The current Echo Dot offers a rounded edge that separates it from the old version of the abrupt shape of the ice hockey, and the outer mesh woven material makes it look modern and elegant. Obviously, Amazon has been following the Google Home Mini.
The setup of the speakers is very simple, especially if you have already installed one or more Alexa devices, all you need to do is go to the Alexa APP and click on the device section.
icon. The Alexa APP has been redesigned to make it easier to combine devices and add extra forge.
Unfortunately, Alexa itself did not receive the same attention. This is because Amazon has outsourced a lot of functionality to application developers to create skills for Alexa. These skills vary greatly in quality and usability, but the best skills may be under development.
The audio system has also been improved, and now the sound is better than any previous version, but you can't want to use it as the main listening device: vocals are easily lost in music, and the bass is almost completely absent. The quality of the microphone array is very good, and Amazon has implemented a noise reduction algorithm for the phone call, so the call quality is very good, which is one of the best features of Echo Dot, and of course the smart home control.
For external music, Echo Dot has exactly the same features as full-size Echo. You can let it time while cooking, listen to a minute of news reports while eating breakfast, and even use it to take a taxi if you have already entered Uber's login information.
If you're looking for affordable wireless speakers that can be used to make calls, control smart homes, and occasionally play one or two songs, then Amazon Echo Dot is the best choice, even in terms of call quality and music broadcasts than Google Home Mini. better.
However, if you plan to sit down and listen for longer, then we recommend that you connect an external speaker or choose a more professional audio device like Amazon Echo.
0
Google Home Max
If you insist on using a high-end smart speaker that supports Google Assistant, but don't like the bass of Google Home, Google Home Mini, or Chromecast Audio, then Home Max might be the next good friend.
Google Home Max may not appeal to true enthusiasts, but Google is committed to providing superior audio delivery and support for high-fidelity file types: FLAC, LPCM, HE-AAC, etc., which is second to none. As always, the sound method will ultimately depend on the sound source, but even if you play music through Google Play Music, Home Max still sounds good value for money.
It seems to be a product from Libratone or B&O Play, which is huge in size and very inconspicuous. Between the soft mesh grille and the white base, there is a lack of eye-catching, but the strange thing is that the overall look looks very stylish.
The speakers can be placed horizontally or upright, and the magnetic pads don't have to worry about the furniture being scratched. Like other Google Home products, Max includes a series of lights that appear when you say Hey Google or OK Google.
On the back there is a microphone switch, a spare USB-C port for charging, and a 3.5mm audio jack. With Home and Home Mini. Google is aimed at a wide range of music lovers, Max is aimed at a specific group of music lovers. As long as you have plenty of space and budget, this speaker will be delivered in brilliant colors: from the moment you insert, you will hear a layered sound.
Regardless of the level at which the volume is adjusted, the sounds are professionally adjusted so that the treble and bass in the mix never constrain each other. Despite its size, Home Max adds incredible functionality to any size home space with outstanding audio transmission and intelligent control.
What are the main reasons for choosing Max? Reasonable price is more affordable than Google Home with other bar speakers. If you are very serious about sound quality, it is easy to realize that this is a good fever grade product.
If your home space needs more sound, then there are many products to satisfy. But Google Home Max is one of the smartest choices, and its clever design makes it better than its competitors.
0
Amazon Echo Plus 2nd Generation
0
When the first Echo Plus was first introduced in 2017, the advanced smart speakers offer the same Alexa skills as other Echo devices, with near-acceptable sound quality.
The new Echo Plus 2nd Gen still offers all the same features, but with updated design and improved audio to help it compete in the marketplace.
Visually, it now has a lot in common with the standard Amazon Echo, with a beautiful mesh woven shell that looks more like a warm home device. And most Echo series will be consistent, and the physical volume dial is replaced by the top button. The top edge is a ring of LED lights that flash blue when it is talking or listening. On the back is the power port and 3.5mm AUX connector for connecting external speakers or headphones.
The new Amazon Echo Plus 2nd Gen looks warmer, more friendly, and more compelling than it used to be, looks warmer, more friendly, and more compelling, because some users are still worried that there is always a home to listen to. dark.
Microphones are used to pick up your various whim and voice commands, and are good at taking sounds from noisy environments, playing music, podcasts, connecting other smart home devices, and telling you the weather, traffic, news and the day. Various trivia. We haven't even mentioned the Alexa Skills System, which allows you to download more enhancements for specific needs.
Putting the two Echo Plus together, you can create a stereo pair, which is the exclusive audio feature of the new Plus, which creates a more realistic sound than the standard mono. Echo Sub, another product in the Echo series, can also be used to boost bass performance.
Really add-on features also include built-in The temperature sensor, you can monitor the indoor temperature through the Alexa APP, or ask Alexa for an oral query. This is a stand-alone feature, but it is very useful if you choose a wider range of smart home devices (such as a smart thermostat).
The main attraction of Echo Plus has always been better audio performance than other Echo devices. However, in the face of Alexa's advanced high-fidelity systems (such as Sonos One), this argument is beginning to weaken. Despite this, Echo Plus still retains Dolby sound and a 0.8-inch tweeter, as well as a slightly larger 3.0-inch magnet subwoofer.
When it comes to other smart devices, you usually want to avoid too much Echo in the same room, but it will make you struggle to find the one you want to talk to. But connecting them in the Alexa APP is relatively easy, then enjoy sending notifications, messages or voice calls to other Echos. This internal connection has made great progress, but for now, you are still using a streaming media stick, Fire TV or remote control.
Echo Plus has many significant improvements, and we have positioned it as a lifestyle product rather than an industrial audio output, plus a built-in temperature sensor and enhanced sound zone unit, making it a better smart device than the standard Echo.
After redesigning, Echo and Echo Plus seem to have more similarities, and Amazon may not maintain these two products in the future. But overall, by combining Alexa and mid-range audio, Echo Plus is a smart move to continue into the smart home space
0
Amazon Echo Spot
Even with more Echo speakers than ever before, Amazon Echo Spot is still one of the most popular models, with a cute look and a small S screen that puts great demands on the desktop space.
When you stare at it, Echo Spot will immediately draw your attention, which is a natural progression for Amazon's smartbox, and new models arrive regularly every year.
70 Good morning! LES 6.30 — Most of the main advantages of the Echo series are basically applicable to Echo Spot; reasonable price, rich work and reliable assistants are easy to master for all levels of novices. There is no doubt that Echo has become a necessity for Zhilin.
The Echo Plus is perfect for small bookshelves, and the Echo Show is perfect for kitchen use, but Echo Spot is suitable for almost any location. All of this may be subjective, and the placement will depend on your house tower, but we think it's a good idea to put Echo Spot on the bedside.
With its rich features and powerful performance, Echo Spot is more than just a smart alarm clock. In fact, this device opened up its own market in the Echo series, and it is not a substitute for Echo Dot. Its price is beyond the scope of controversy, and she is more versatile.
There is a camera at the top of the screen, plus three buttons, all flush with the surface to create a true flow appearance. Anyone familiar with the series will understand their role: volume up, down, and microphone mute, and the last button also disables the camera to give you more privacy. In addition, there are four pinhole microphones for listening to wake-up words.
The back side is labeled with the Amazon logo, power jack, and 3.5mm audio jack. The speaker grille is located at the bottom and is essentially invisible when viewed at normal angles.
The ability you get from Amazon Echo Spot depends primarily on what you do with it. Like other products in the Echo family, Echo Spot is extremely versatile and, in fact, it may be the most versatile Echo device.
If you just use it as an alarm clock, then get everything related to it. Echo Spot offers countless dials, including analog and digital, as well as a wealth of rich themes. It also has a night mode that turns it on to darken the screen so you can sleep better. Echo Spot can wake you up by song or broadcast, which is implemented using the TuneIn skill, which you need to tell in advance which station to play.
It might be strange to initially watch a 16:9 video on a circular screen, but Amazon has set the zoom feature for Spot. The round screen is perfect for video calls, which Alexa has been implementing for a long time and works very well.
Another way Amazon wants you to use Echo Spot is as a smart video monitor. You can see real-time images taken by another smart camera on the screen (for example, from kindergarten), and the whole picture is clear and bright.
Alexa Voice Assistant becomes smarter on all of these Echo devices, and fuzzy requests can now point to the appropriate skills, so you don't have to remember the exact wording every time. Another recent update means that Alexa can more naturally understand what you are talking about, even if you don't say Hey Alexa every time, it can continue to listen and answer questions.
Echo Spot has done almost everything the Echo Show has done, but this smaller size makes it feel better. In essence, Amazon seems to want Echo Spot to replace Echo Dot, but it's much more expensive than pot, even more expensive than Echo.
Although we haven't seen the killer features of the screen, it does enhance the look of the Echo Spot and opens up the possibilities for more than as a smart speaker. Amazon's competitors are also busy making smart-level devices with screens that are worthy of patient attention.