The Best Studio Headphones to Buy
What should be important to you when buying studio headphones is a flat response – one that isn't molded by the manufacturer – so you can achieve the most accurate mix possible. What's more, you need a frequency response curve that covers the entire spectrum that humans can physically hear (20 to 20,000Hz). And finally, you'll want headphones that are comfortable and going to be wearable for hours and hours of mixing. Still want some help when it comes to picking out a pair for yourself? Read on to find the best studio headphones to buy today.
0
Audio-Technica ATH-M50x
Audio-Technica ATH-M50x? Best Overall
Audio Technica has a bit of a hold on the DJ headphone market, and more specifically their ATH-M50s are the 'phones you'll see draped around just about every famous EDM DJ's neck. The 44 mm large-aperture drivers on these contain what AT claims are rare earth magnets and they're powered and connected by copper-clad aluminum wire voice coils. What that gives you is a flat, crisp, clear response with a surprisingly bolstered low-end for headphones. The key point there is the flat response. Consumer 'phones give you the best experience by molding the sound – offering added oomph on the bass or extra sparkle on the top end. But a good set of DJ headphones won't do much to shape the sound.
Design and Features
These headphones will give you a frequency response of 15 Hz to 28 kHz, which is more than you'll need for the average mix, and they operate at an optimal 38W impedance. Beyond sound, the headphones are also put together really well, offering 90-degree swiveling cups, a perfectly contoured earpad on each side, as well as ultra-sturdy construction. That last point is really what puts these at the top of the list. Sure, they sound great, but they'll also feel good on your head and they won't break down super easily after weeks bringing these with you on the road.
0
Shure SRH1840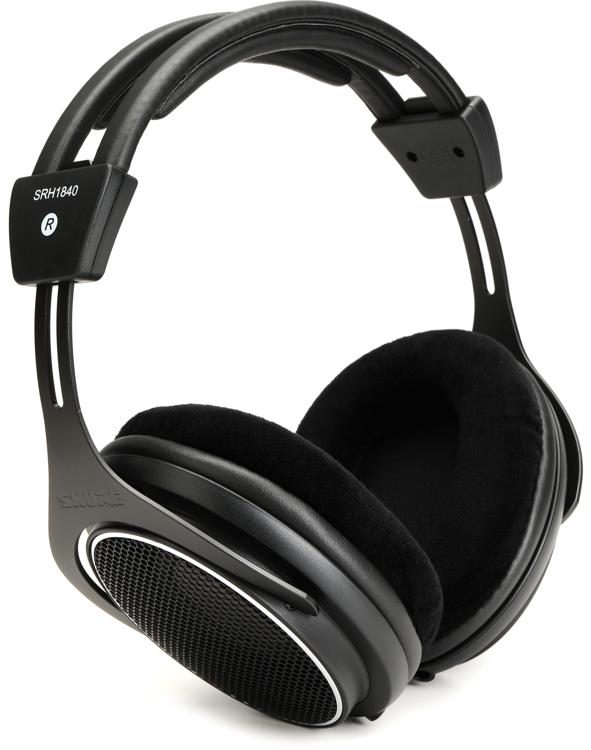 Shure SRH1840? Best Overall
Buy on Amazon Buy on Bhphotovideo.com
Shure is an absolute powerhouse in the music technology industry. The company is known for its high-quality microphones and excellent headphones.The Shure SRH1840 headphones are no exception to that rule. The headphones themselves feature an open-back design, meaning the sound is wider and more natural, plus they boast large, comfortable pads for those extra-long mixing sessions. Sound-wise, these headphones are among the best — they offer a beautifully detailed high-end, but they don't skimp on bass quality either, offering a solid yet punchy bass that you'd normally find on headphones much more expensive.
Design and Features
Simply put, if you want a supreme amount of detail and controlled yet incredibly fun frequency response, then the Shure SRH1840 are the headphones to go for. There aren't many downsides to them either. Though they're a little pricey compared to others on this list ( and a little on the heavy side,) the Shure SRH1840 is simply the best mixing headphone out there.
0
Sennheiser HD 660S / 650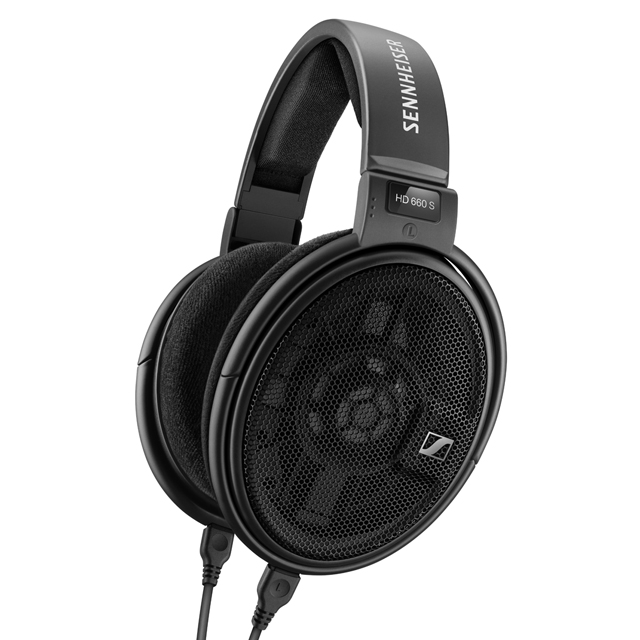 Why Sennheiser HD 660S? Best Open Back
Sennheiser's Pro line offers some of the clearest, most substantial monitoring out there, and the HD 660s are great options if you're looking for open back phones. The high-quality titanium silver finish looks and feels premium, so you know construction was an important consideration.
Design and Features
The lightweight aluminum voice coils provide a beautiful, extended frequency response, which spans 10 to 41,000Hz. They'll operate at up to 300 ohms to ensure premium sound with great headroom, but it does mean you'll need an adequate headphone amp to really get full use out of these. But what's really impressive is they only weigh half a pound, so all the performance won't come at the expense of a sore neck. And if you have a rather limited budget, the Sennheiser HD 650 version, which is of the frequency response 10 – 39,500 Hz and a closed back version, plays a good cheaper alternative.
0
AKG KH72 Master Reference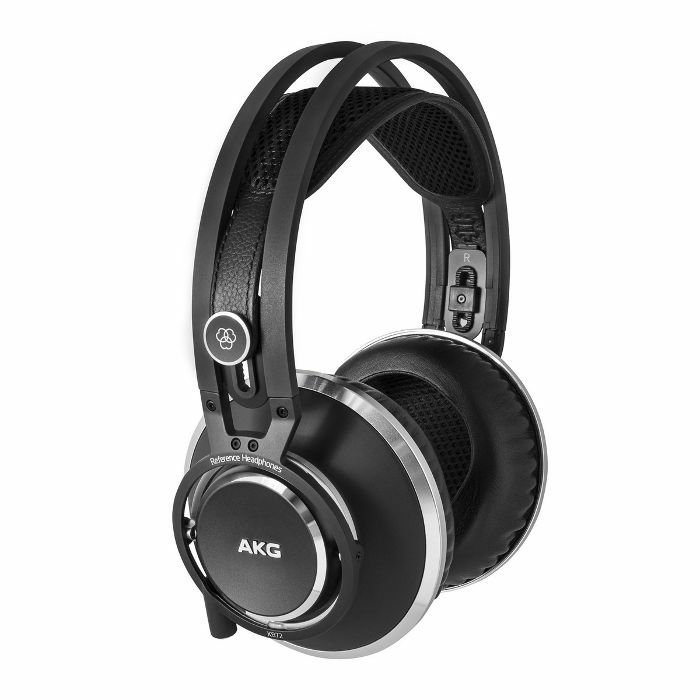 AKG KH72 Master Reference? Best Splurge
If you do own an ultra-lucrative studio-based business and are in need of absolute top-of-the-line headphones, then take a look at these AKG KH72s. Let's start with our number one spec to consider: The frequency response for these cans is an astounding 5 to 54,000Hz, completely dwarfing all of the other response ranges on this list.
Design and Features
The jury is out on whether those crazy incremental Hertz above the hearing spectrum actually provide value, but it is nice to know that AKG put them there for you. With 36 ohms, you'll probably want to run these through a headphone amp, but you'll be rewarded with a really substantial 112 dB nominal handling. The 53mm drivers are also massively big and will make sure to physically support those premium sound quality specs. The construction is no slouch either, offering 3D-shaped, slow-retention ear cups for a personalized fit alongside AKG's classic self-adjusting headband.
0
Beyerdynamic DT 770 Pro / DT 990 Pro
Beyerdynamic DT 770 Pro / DT 990 Pro? Best Closed-Back
Beyerdynamic is a top-tier brand in music production, and it has become a favorite of mixing engineers, producers, and other musicians around the world. Sometimes your mixing environment requires closed-back headphones. When that's the case, the Beyerdynamic DT 770 Pro headphones are the best in their category. For mastering and some mixing applications, it can actually improve the response of the headphones by using an open-back construction. The resulting benefit is a louder, bassier mix that will sound a heck of a lot closer to speakers than to headphones. Then the Beyerdynamic DT 990 Pro, the open-back version, offers excellent noise escape feature.
Whether it's the soft, smooth velvet cups, the extensive frequency response range or the tried-and-true track record, there are a lot of reasons to like Beyerdynamic DT series. First off, they're handmade in Germany with velour ear cups to ensure that they're extra comfortable for long listening sessions, which is important because producers and studio engineers spend plenty of time with headphones on.
Design and Features
Speaking of sound response, they'll play back frequencies from 5 all the way through 3, 5000 Hz, which is plenty of distance for any sonic or supersonic aspects of a mix. The nominal sound pressure level is a nice, healthy 96dB, and they'll work at either 80 ohms or 250 ohms, depending on whether you have them in a standard studio setting or if you're using a headphone amp. The construction is very sturdy and the manufacturer has thrown in a very extensive warranty. It all adds up to a set of studio cans that are worth their price tag and then some. The construction is also super impressive, with a soft, cushy velvet set of earpads (sort of the calling card for these), a substantial headband that's fully adjustable and a 9.8-foot cord. The spatialization and stereo image inside these headphones is accentuated thanks to the unblocked, uncontained, open-back design. If you're looking for a good set of mastering headphones and aren't worried about bleed, then these are your best choice.
0
Audio-Technica ATH-Pro5X
Audio-Technica ATH-Pro5X? Best for Producers
The ATH-Pro 5x is the budget conscious option for DJs and producers and these headphones have 40mm drivers, covering an impressively wide frequency range by offering a response from 5 to 35,000Hz, which is plenty substantial for even the heaviest bass drop. And speaking of those bass drops, AT has offered an interesting solution to the high volume distortion often plaguing EDM DJs mixing in headphones.
Design and Features
They're offering a maximum input power of 1,500 mW for extra wide range volume response (again… great for EDM). They come with the standard accouterments such as a detachable, eighth-inch cable and a screw-on quarter-inch adapter, and they even released a pair in white. So if you do take those out of the studio and onto the stage, there's a color to fit your aesthetic.
0
Grado Prestige SR80e
Why Grado Prestige SR80e? Best On Ear
While over-ear headphones are definitely advised for mixing, sometimes you'll need to do some basic mixing on the road, and that may mean using a pair of on-ear headphones. If that's you, then we recommend going for the Grado Prestige SR80e headphones.
Design and Features
Grado has built a name for itself over the years as a manufacturer or ultra high-quality headphones that look good, feel good, and sound great. The Grado Prestige SR80e headphones are no exception to that, boasting a classic-looking and unique design while offering a detailed and clear high-end with plenty of width thanks to the open-back design. They're not great at folding up, which may frustrate some, but they're still light and relatively portable.
0
Shure SRH1540
Why Shure SRH1540? Most Accurate Frequency Response
While some headphones offer a bit of a bass boost, when you're mixing you may want to find a pair of headphones that have as accurate of a response as possible. If you're looking for accurate frequency response and want headphones with a closed-back design, then the Shure SRH1540 headphones may well be the headphones to get. Shure is a known and respected brand in professional audio, and the SRH1540 headphones are among its most well-respected.
Design and Features
As you would expect from a pair of Shure headphones, the SRH1540 is extremely comfortable, offering a ton of padding both around the ears and under the headband. When it comes to sound quality, the headphones boast beautifully detailed and clear high-end, along with an excellently-tuned mid range that Shure has become known for.
0
Pioneer Pro DJ HDJ-1500
Why Pioneer Pro DJ HDJ-1500? Best for Live Use
When it comes to full lines of DJ gear, Pioneer DJ (a segment of the consumer audio giant) is not short on offerings. Their digital turntables are some of the most tried and true in the biz, having graced the stages of the biggest names in EDM.
Design and Features
The headphones give you 5 to 30,000 Hz, so there's plenty of response on the low end for catching that bass drop in a live setting. The 50 mm drivers pump out sound at about 108 dB peak, so there's plenty of headroom, which is important in a live setting, too, so you can hear your mix over the room sound. But, where these headphones really shine for a live performance is the look and construction. You can get these headphones in a striking, shimmering gold, or a stark metallic black, so they will fit with your aesthetic during a live show. The foldable, substantial (albeit a bit heavy at 10 ounces) construction means they're sturdy enough to pack into your road gear and take on tour. The ear pads are also really comfortable, form-fitting and noise-isolating.
0
Focal Listen Professional
Why Focal Listen Professional? Best Design
Unlike a lot of tech sectors, studio headphones tend to build cult industry followings, meaning these companies will stick with their winning models for years and years. Therefore, looking for the newest pair of headphones might not always yield top results. But at NAMM 2018, a new player pushed out some cans that really got us excited. While Focal has both consumer options and an insanely priced ultra-premium studio set, their sweet-spot Listen Professional 'phones offer some pretty great modern features.
Design and Features
Their frequency response tends toward the bassier end, spanning from 5Hz up to only 22kHz (which still covers our baseline, but isn't as substantial as a few others on the list). The 32 ohms, 122 dB handling is pretty substantial and actually responds really well to a mix, possibly bolstered by Focal's proprietary cone technology (one of the innovative features they're touting on these 'phones). But, as the category choice here indicates, their design really shows how cutting edge these headphones really are, with a beautiful, red velvet set of cups, a cool headband with additional red accents, as well as a high-quality rigid carrying case. It all amounts to a modern set of studio monitors that will look (and sound) right at home in a pro studio.
0
Sony MDR7506
Why Sony MDR7506? Best Classic
One of the top pairs of headphones for studio use, MDRs are a great choice for the production DJ because they give you a classic, flat-response sound in a surprisingly comfortable package. Their drivers sit on the smaller end of the spectrum, offering only 40mm, but the depth produced by these is actually pretty great, so you won't notice. Plus, the size might actually work to their advantage as they'll fit in your bag a little more easily. They produce 10 to 20,000 Hz on the frequency spectrum, so it covers the full range of human hearing (though doesn't go significantly above it like many of the other headphones seem to). These headphones operate at 63 ohms. In general, higher ohms will tend to give you a clearer, more nuanced sound but will require more power to push that sound. This means 63 ohms sits just above many of the other headphones out there, but not as high as the ultra high-end models.
Design and Features
The construction is probably the most dated feature of these headphones. They look a bit like old-school radio operator headsets with sliding metal headbands and detachable earcups. They do hold up surprisingly well in the long term, considering they seem a bit thin, but that's probably due in part to their foldability. The 9.8-foot cord is high quality and plenty long enough but lacks some versatility in the fact that it isn't detachable. The headphones come nestled in a soft leather pouch, so any portability lost in construction is helped partially by the inclusion of a carrying case. When it comes to portability, the headphones have a few things to offer. For starters, they fold up relatively well, meaning they can fit more easily into a bag. They also come with a decent carry bag, which makes them even easier to carry around. If you want, you can even opt for a more protective hard case to carry the headphones around in. Safe to say, if you want a pair of mixing headphones and don't want to go for on-ear or in-ear options, then the Sony MDR7506 are the way to go.
0
Sennheiser HD 280 Pro
Why Sennheiser HD 280 Pro? Best Budget
You might not have a lot of cash to spend on a pair of headphones, but that doesn't mean you have to miss out on great sound quality. The Sennheiser HD 280 Pro headphones have long been considered some of the best headphones in their price range, for good reason. The headphones may not look as flashy as some of the others on this list, but the fact is that they still sound excellent, which is the most important thing, after all.
When it comes to sound quality, the headphones sound relatively natural, though some users may note a slightly more bass-heavy approach, so while they definitely don't go overboard on bass, you will need to mix with the bass in mind.
Design and Features
Sennheiser's in-studio response earns our "best for studio" spot because they are comfortable, reliable and long-lasting. Their frequency response covers just about the lowest end as any of the headphones on our list, spanning from 8 Hz to 25,000 kHz, which will give you optimal coverage for reference. They give you a nice, flat response, and it's pretty full as well, but what Sennheiser has really spent their sound time on is making sure that these headphones isolate noise.
They aren't noise-canceling (which is important for professional reference monitors), but Sennheiser claims that just the tight-fitting earcups alone will naturally attenuate 32 dB of sound. The ear cups are super soft, and the headphones are super light at 285g, which is great for long, extended hours mixing and mastering. They don't have a detachable cable though, which could cause problems trying to pack it in your bag, but the cord is almost 10 feet long, so you won't have tethered restrictions. Overall, these aren't the flashiest headphones on the list, but what they do (isolated, clean studio sound), they do really well.
0
Status Audio CB-1
Why Status Audio CB-1? Best Budget
For pro headphones, it's important to try to compare popular models back-to-back, if you have the means. A set of headphones we had access to first-hand were the CB-1s by Status Audio. These headphones sound shockingly good, really for any price. But when you factor in that they come in well under $100, then it's even better. The CB-1s, by looks alone, seem to be trying to compete directly with the Audio Technica ATH-M50s, only for about half the price. But when we ran some quick studio tests with these, they passed every one with flying colors.
Design and Features
The drivers on these are 50mm, so that'll give you enough bass, but they handle the full spectrum well with a crisp, clear sound perfect for studio reference monitors. They cover 15 Hz all the way through 30 kHz on the frequency spectrum, so they go toe-to-toe with all the biggest names on this list. They operate at 32 ohms and push out right around 97 dB at peak. Most reviews out there will give these the headphones a bit of a ding for the feel of them in your hands (the plastic seems a bit cheap). And while that's fair, they feel great on your head. The ear pads are super thick and super soft, and the plastic construction actually works to their advantage because the headphones weigh only 13 ounces. Finally, they come standard with two separate detachable cables (one straight and one coiled), which offers a good deal more versatility than many of the other headphones on this list.
0
Tascam TH-2
Why Tascam TH-2? Best Budget
The Tascam TH-2 headphones are seriously wallet-friendly. For starters, they offer a frequency response ranging from 18 Hz through 22 kHz, which technically covers the full spectrum, but only barely. Their nominal sound handling is actually pretty good at 98 dB, but at 32 ohms, they're on the lowest end of impedance for this list.
Design and Features
The 50 mm drivers are actually pretty refreshing for such a cheap set of headphones, so that's another benefit despite the price. Where you're going to see most of the concessions is in the construction. The earpads sport high-quality stitching ​but aren't exactly the softest examples we found, and the 9.8-foot cable, while plenty long enough, isn't the top-notch construction of the higher models.
0
Overall, you're getting some of what you pay for, but a lot of the specs make this worth your consideration if you're on a budget. This is also a good choice for live room headphones (to let your session players use).